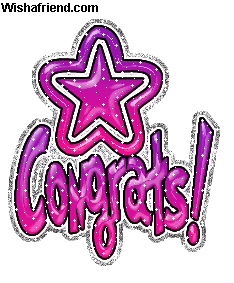 Congratulations to Lauren B at Lauren's Book Bag ! She won my 100 Follower Giveaway. Lauren won a copy of
A HUGE thank you goes out to everyone that participated. I appreciate the effort. =) It makes me feel like someone is reading! Honestly...
My next giveaway/contest will be in July. Check out this post for more information!