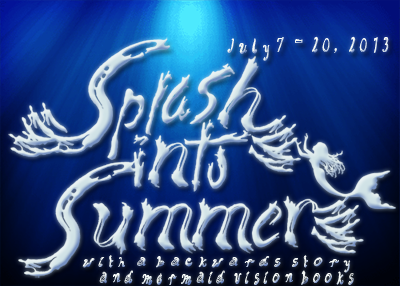 I was looking around for fun things to do at Disney when I came across an announcement for a new make up line at Sephora.
Since it's Splash Into Summer month at
A Backwards Story
and
Mermaid Vision Books
, I just had to share. One of my all time favorite Disney princesses is Ariel, so it should go without saying that I nearly fell out of my seat when I saw this line. Check out the Youtube ad:
Eek! Right?! So excited about these. Not only are the colors beautiful and perfect for Florida (my home state) but it is also a mermaid. So that just makes it doubly awesome.
Look for this new line to hit stores in August. They will be available on-line in September.