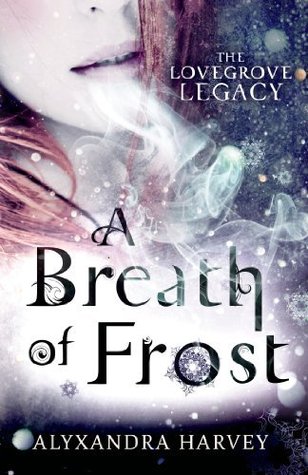 In 1814, three cousins—Gretchen, Emma, and Penelope—discover their family lineage of witchcraft when a binding spell is broken, allowing their individual magical powers to manifest. Now, beyond the manicured gardens and ballrooms of Regency London, an alluring underworld available only to those with power is revealed to the cousins. By claiming their power, the three cousins have accidentally opened the gates to the underworld.

Now ghouls, hellhounds—and most terrifying of all, the spirits of dark witches known as the Greymalkin Sisters—are hunting and killing young debutante witches for their powers. And, somehow, Emma is connected to the murders…because she keeps finding the bodies.

Can the cousins seal the gates before another witch is killed…or even worse, before their new gifts are stripped away?
Do not give up on this one!
When I started this book, I made it about 2 pages. Then I stopped and it sat on my Kindle for well over a month. In fact, it sat untouched for so long, it disappeared off Netgalley. I almost didn't go back to it, but I decided to give it a try with fresh eyes. I am so glad I did!
A Breath of Frost ended up being very good! I'm not really sure what I thought it would be about, but I was pleasantly surprised by the message of sticking by family that I found. The unlikely heroines had some major road blocks to overcome, but they did it together. Each character had a unique role, but when they were in the scenes together the story became so much richer.
I have to mention the setting too. One of my favorite time periods for a book! That was a huge plus. Also a plus, was the way the multiple POVs were handled. Usually, I'm not a big fan of this technique because the voices all end up sounding the same. But, it was done really well in A Breath of Frost.
I highly recommend this one for fans of paranormal books. Alyxandra Harvey has done a fabulous job of creating a unique setting with surprising characters during a time period that seems to be overflowing with potential enchantment.