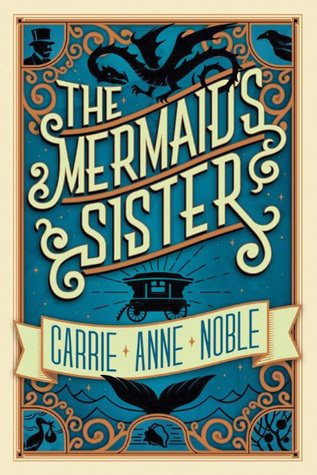 There is no cure for being who you truly are…
In a cottage high atop Llanfair Mountain, sixteen-year-old Clara lives with her sister, Maren, and guardian, Auntie. By day, they gather herbs for Auntie's healing potions; by night, Auntie spins tales of faraway lands and wicked fairies. Clara's favorite story tells of three orphan infants—Clara, who was brought to Auntie by a stork; Maren, who arrived in a seashell; and their best friend, O'Neill, who was found beneath an apple tree.

One day, Clara discovers shimmering scales just beneath her sister's skin: Maren is becoming a mermaid and must be taken to the sea or she will die. So Clara, O'Neill, and the mermaid-girl set out for the shore. But the trio encounters trouble around every bend. Ensnared by an evil troupe of traveling performers, Clara and O'Neill must find a way to save themselves and the ever-weakening Maren.

And always in the back of her mind, Clara wonders, if my sister is a mermaid, then what am I?
This comes down to being a powerful coming of age story and learning about your place in the world.
What I loved most about the book was its b
eautiful writing. It almost had a lyrical quality to it. The descriptions were not overdone and perfectly placed to enhance the story.
The characters were interesting too. The back story of some of the characters develops slowly, which adds to the air of mystery and magic that seems to swirl among these pages. Clara's insecurities and love for her sister--despite the fantasy elements-- made their relationship believable. She has to learn to deal with unrequited love, as well as understand where she fits in the world. These are not easy tasks for anyone regardless of their age. Because of her very real emotions, she felt the most real despite living in a world full of magic.