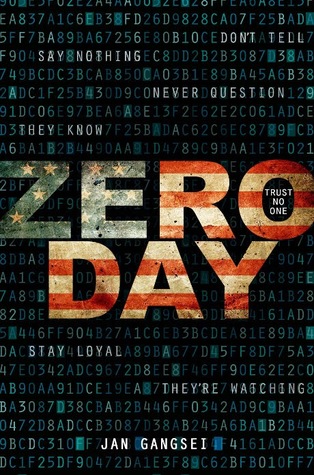 Eight years ago, Addie Webster was the victim of the most notorious kidnapping of the decade. Addie vanished—and her high-profile parents were forced to move on.
Mark Webster is now president of the United States, fighting to keep the Oval Office after a tumultuous first term. Then, the unthinkable happens: the president's daughter resurfaces. Addie is brought back into her family's fold…but who is this sixteen-year-old girl with a quiet, burning intelligence now living in the White House? There are those in the administration who find her timely return suspicious.
When a national security advisor approaches Darrow Fergusson, Addie's childhood best friend and the son of the president's chief of staff, he doesn't know what to think. How could the girl he's missed for all these years be a threat to the United States? Still, at the risk of having his own secrets exposed, Darrow agrees to spy on Addie.
He soon realizes that his old friend is much more than the traumatized victim of a political fringe group. Addie has come with a mission…but will she choose to complete it?
Zero Day is action packed from the very first chapter! This YA thriller will keep readers turning the pages until the very end.
Told in alternating points of view, you get an interesting glimpse into Addie and Darrow's lives after the abduction. There are many gaps in what Addie is willing to share, but as the story unfolds the reader is able to piece together a pretty good idea of what happened. Of course, there is the big reveal in the end that might catch you by surprise if you didn't figure things out before hand.
I will have to admit, parts of the book got a bit technical for me-- hacking terms that I know nothing about. For the most part, those were glanced over quickly so it didn't seem to bog the story down much. Overall, I felt like the pacing was adequate and it certainly kept me reading. My only complaint would be how quickly the ending wrapped up (or didn't!). I'm not really a fan of cliffhangers, but I assume it was done on purpose to leave room for a follow up book. Unfortunately, it made me feel like the rushed ending was a hurried attempt to end a novel before it got too long.
Overall, I think it will be an enjoyable read for anyone that doesn't take it too seriously. It's certainly geared towards YA readers, so don't expect a super detailed psychological thriller.