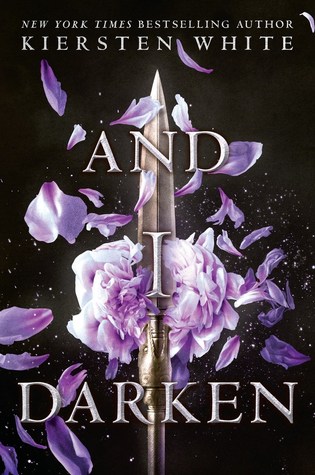 No one expects a princess to be brutal. And Lada Dragwlya likes it that way. Ever since she and her gentle younger brother, Radu, were wrenched from their homeland of Wallachia and abandoned by their father to be raised in the Ottoman courts, Lada has known that being ruthless is the key to survival. She and Radu are doomed to act as pawns in a vicious game, an unseen sword hovering over their every move. For the lineage that makes them special also makes them targets.

Lada despises the Ottomans and bides her time, planning her vengeance for the day when she can return to Wallachia and claim her birthright. Radu longs only for a place where he feels safe. And when they meet Mehmed, the defiant and lonely son of the sultan, Radu feels that he's made a true friend—and Lada wonders if she's finally found someone worthy of her passion.

But Mehmed is heir to the very empire that Lada has sworn to fight against—and that Radu now considers home. Together, Lada, Radu, and Mehmed form a toxic triangle that strains the bonds of love and loyalty to the breaking point.

Well, here is a review that will be a bit embarrassing to write. How about I did not realize And I Darken was a gender flip about Vlad the Impaler until 5 minutes ago? Seriously. So I read the book over six months ago, and didn't really think it was anything amazing... apparently I completely missed a major detail to the story line.
(On a side note, I've been crazy busy with adult responsibilities so I do feel I get a slight pass on missing something so crucial.)
Now that I realize the error of my ways, things that were unclear make more sense. I can appreciate this story more. It doesn't really change my feelings about other aspects of the story line and the characters, but it helps redeem a few things. As one would expect from the author, the writing is well done and rich with descriptions. At times, I found myself skipping chunks of text because it was too rich, but then again I didn't really feel invested in this story. For whatever reason, I did not click with these characters. It was probably Radu. He got on my nerves. Actually, Mehmed bothered me too. I liked Lada though. Even though I realize now that I probably should not like Lada? And I Darken definitely gets all the gold stars for originality and having a unique setting, so that was much appreciated. Even if I will likely not continue reading the series.